So I've been baking. A lot. Every Christmas I tend to go a little overboard with my cookie list. It runs in the family. You would not believe the sheer amount of cookies my mom makes every year. I can think of at least 7 kinds right off the top of my head. So far I've made 4.
I've been trying to document my baking adventures (mostly to see if/how much I improve from recipe to recipe). Zach does not understand this. I'll be in the kitchen snapping away and he'll go "did you just take a picture of the beaters?" He doesn't get it.
Anyway, so these aren't my most favorite cookies, but they are quiet the crowd pleaser, so I make them every so often. They make a ton, so plan on sharing!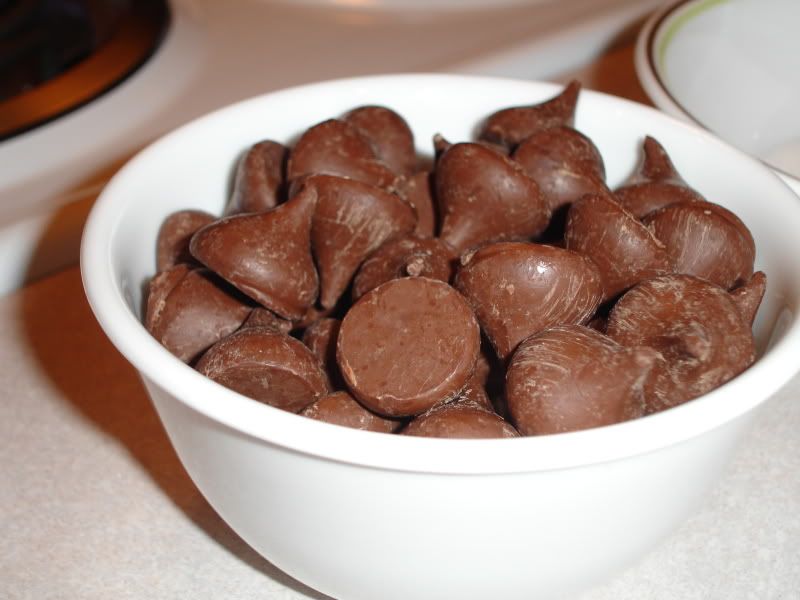 Peanut Blossoms
1 cup white sugar
1 cup brown sugar - packed
1 cup butter
1 cup peanut butter
2 eggs
1/4 cup milk
2 tsp vanilla
3 1/2 cups sifted flour
2 tsp baking soda
1 tsp salt
Hershey's Kisses
Cream sugars, butter and peanut butter together. Beat in eggs, milk & vanilla.
Sift flour, soda & salt together and stir (I never sift, pain in the rear) into cookie batter.
Chill throughly for best results.
Shape into the size of walnuts. Roll in additioal sugar.
Bake on ungreased (I grease) cookie sheet.
375 degrees for 10-12 minutes
Press kiss in middle while still hot
Makes SEVEN DOZEN!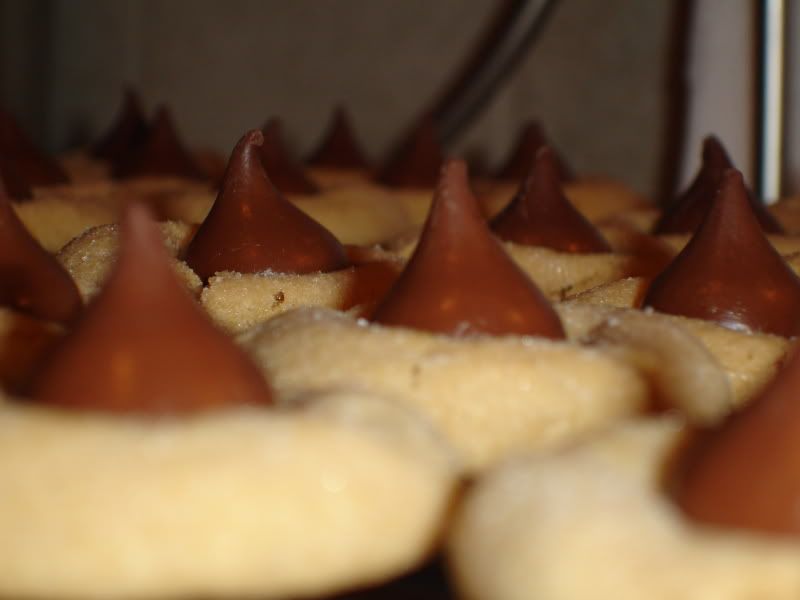 This cute picture was taken at my wedding....awww.