Well Christmas is almost here and I'm so not ready. I still have cookies to bake, presents to buy and cards to address. I have a feeling some people will be getting "New Years Cards" Hey, they say "Happy Holidays" so that counts right?
This past weekend was jam packed full of Christmas fun. Friday I went and visited with some cousins in from out of town. We all grew up together and I still absolutely love getting back together with them whenever they are in town. While we don't all have the most in common anymore, I still enjoy it. This time we played Cranium and drank wine. Fun times!
Saturday was my cousins baby shower and then my mom took me and my brother's girlfriends to The Nutcracker. Very neat! I haven't been before and quite enjoyed myself. I love me some dancin! Afterwards we drove Ward Parkway and looked at lights. Very festive!
Sunday was "Girls Christmas". Presents at my house and then lunch at Peachtree. YUM!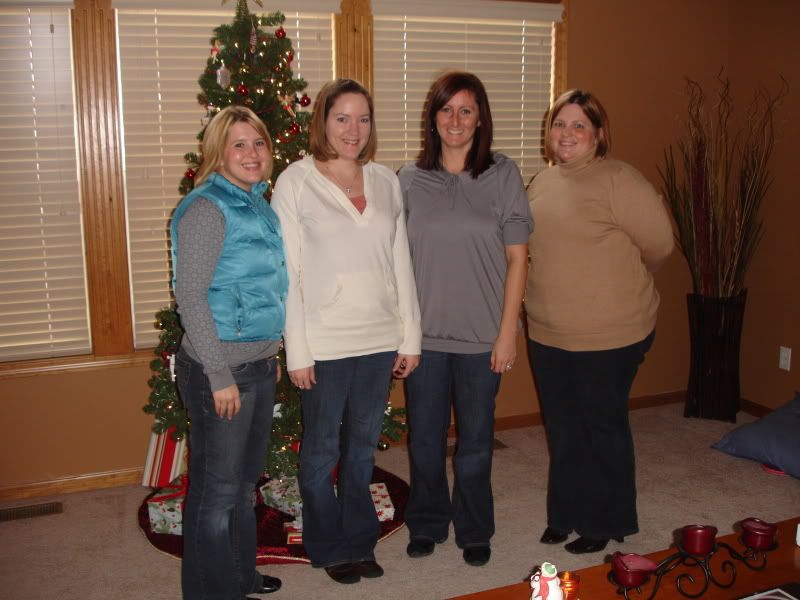 Yesterday Zach and I got free tickets to go see Neil Diamond. I know he's a legend and all, but to me it was just kind of "eh". So far every time I tell someone that, they look like they want to punch me in the face, so next time someone asks I'll pretend it was awesome.
It's been a snowy week here too. It iced/snowed last Tuesday and that was a nightmare. I got to experience a totally fun 3 hour bus ride home. Then today it snowed again. The bus ride to work was a swift 2 hours (45 minutes of which was spent sitting in the bus lot because our bus broke down, it was awesome). Tonight it took just over an hour to get home. Pretty good! I'm a bit worried about Thursday though. I seriously might stay home if it ices like it's supposed to.
Missy is loving it though!